| | |
| --- | --- |
| Oct 21 | |
| Oct 24 | |
| Nov 18 | |
| Nov 20 | |
---
Audio-Recorded Feedback for Second Language Writing
When: October 21, 2018 7:00 pm - 8:00 pm

Presenter: Chadia Mansour
Webinar Description:
Do you sometimes wonder whether written feedback to ESL/EFL learners is the only mode of giving feedback? Or how effective written feedback is from the point of view of learners and instructors? Do learners implement this form of feedback? Could audio-recorded feedback be a better alternative in the ESL/EFL setting? These questions will be looked at during this webinar.
The presenter will share an action research conducted as a response to the need for more meaningful feedback for ESL/EFL learners. The research explores the effectiveness of combining L2 and technology to provide feedback to intermediate L2 writing learners in a task-based language (TBL) classroom.
Participants will leave the session equipped with new ideas on how this method can be adapted and implemented in their own settings to promote L2 writing.
Participants can expect:
A brief literature review to introduce the audio-recorded feedback method
A review of data of participants, method, and data collection
Quantitative results: the learners' perception of this type of feedback and the use of technology
Qualitative results: analysis of the learners' written responses to the open-ended questions as well as their writing in an assigned task and test.
Webinar Type: General
Categories: Classroom technology, feedback, assessment
Participant Level: All levels
Chadia Mansour is a doctoral candidate in the Distance Education program at Athabasca University, Canada. She holds an MA in Applied Linguistics from the United States, where she taught ESL as well as Arabic as a foreign language (AFL) in American universities. Her research interests lie in second language acquisition, pedagogy, and curriculum design, particularly in online language learning/teaching.
* Tutela account required before registering
---
Implementing PBLA: Did We Achieve What Was Intended?
When: October 24, 2018 7:00 pm - 8:00 pm

Presenter: Yuliya Desyatova, OCELT
Webinar Description:
The goal of this webinar is to share findings from a research project examining practitioner perception of Portfolio-Based Language Assessment (PBLA) impact on the quality of teaching and learning in LINC/ESL programs in Canada.
While portfolios are usually viewed as a promising tool for language learning, their use in assessment has been documented as potentially controversial in the literature. Over 300 teachers, PBLA leads, and administrators from across the country responded to a survey investigating how PBLA implementation had impacted learning and teaching in their organizations.
Our presenter will compare the aspirations of PBLA implementation with participants' perception of PBLA impact. Contrary to the policy aspirations, most participants report significant concerns about the new assessment protocol. Among the most frequently reported issues are:
overemphasis on assessment at the expense of learning
"untenable" teacher stress and workload
increased teacher attrition
insufficient opportunities for a constructive bottom-up dialogue with policy makers and funders.
This webinar is a step towards facilitating such constructive dialogue.
The research findings can be of interest to all stakeholders involved in PBLA implementation – teachers, administrators, policy-makers, and funders, as well as to a broader audience with interest in policy implementation in language learning, portfolio assessment, and accountability.
Webinar Type: General
Categories: PBLA, LINC, research
Participant Level: All levels
Yuliya has taught LINC classes in Toronto for the past 12 years, while also mentoring TESL students during their practicum week, as well as teaching TESL courses. Currently, she is working on a PhD degree at the University of Toronto, with a focus on practice-oriented classroom-based research. Her recent project on PBLA implementation emerged at the intersection of teaching practice and theoretical research.
Twitter: @YuliyaESL
* Tutela account required before registering
---
Communication Competency at Work: More Than Just Language
When: November 18, 2018 7:00 pm - 8:00 pm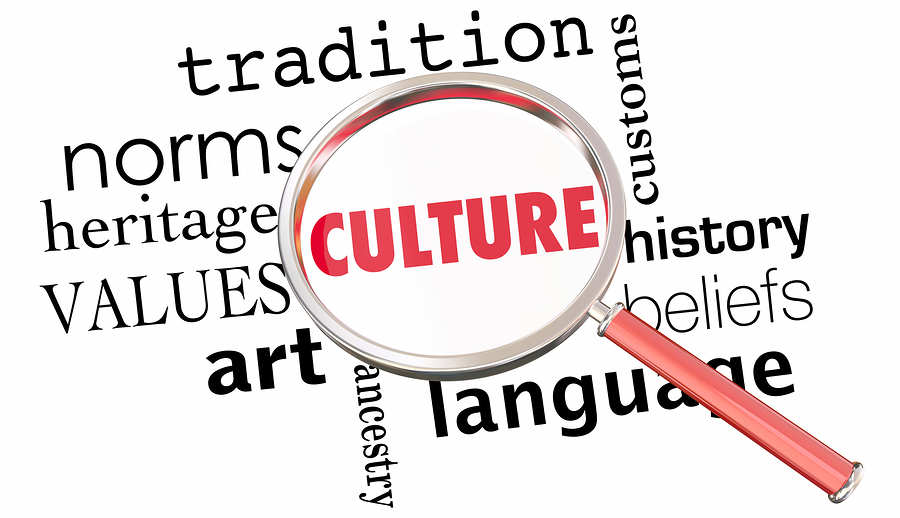 Presenter: Tuula Lindholm, OCELT
Webinar Description:
Are we, as educators, falling short with learners when it comes to promoting a holistic approach to integrating and thriving in our Canadian communities? Most newcomers continue to be slotted into low-paid entry-level jobs when many of them have skills and qualifications to enter the workforce at other levels, or in ways they are simply not aware of, as they do not have a full understanding of the employment practices and organizational cultures in Canada.
The elephant in the ESOL classroom continues to be culture and how we prepare students to become better integrated, both socially and at work. ESOL students now have access to modules and content about workplace preparation in LINC programs; at CLB level 6 and above they can participate in Occupation Specific Language Training (OSLT) in various industry sectors and in career bridging programs funded and sponsored by the federal and provincial governments in Canada. So what essential element are we neglecting or undervaluing in our approach to teaching?
The focus of this webinar is the complexity of workplace cultures and practices and how we as ESOL instructors can begin to develop curricula and teaching practices that meet the myriad of needs learners have to understand Canadian workplaces and the expectations of employers. Join us as we delve into this topic.
Webinar Type: General
Categories: Lesson planning / Ideas, Employment / Self employment, Assessment, Instructional design, Cultural diversity, Intercultural communication
Participant Level: Moderate level
Tuula has a Masters in Adult Education from the University of Toronto. She has worked in instructional and curriculum design and trainer roles in a variety of Canadian and global contexts. Currently she is working as a professional communication skills instructor in a career bridging program in Leadership & Management for Francophone ITI at Collège Boréal, and also works as a part-time LINC Home Study Canada instructor.
LinkedIn: https://www.linkedin.com/in/tuula-lindholm/
* Tutela account required before registering
---
Promoting Health in and Beyond the Classroom
When: TUESDAY**, November 20, 2018 7:00 pm - 8:00 pm  **New Day!

Presenters: Annie Levitan & Aliya Desai
Webinar Description:
Do you believe you can impact the health of your students? Can this be done beyond a lesson plan?
Our presenters are public health nurses with Toronto Public Health. In this webinar, they will explore creative ways to incorporate key health messages from their new curriculum, in and beyond the classroom with adult language learners.
Topics will include:
physical activity
tobacco-free living
disease prevention
mental health
By participating in this webinar, the nurses hope that you will be energized to engage staff and students in behaviours to create a healthy and supportive learner environment.
Webinar Type: General
Categories: Lesson planning, lesson ideas, health, mental health
Participant Level: All levels
Annie Levitan and Aliya Desai are public health nurses in the Chronic Disease and Injury Prevention program at Toronto Public Health. They are passionate about promoting health and wellbeing. They have supported the development of the new health curriculum, "Promoting Health Information with Adult Language Learners", since its inception.
Website: https://www.toronto.ca/community-people/health-wellness-care/health-prog...
* Tutela account required before registering