---
TESL Toronto

AGM'21 - Inclusivity in ESL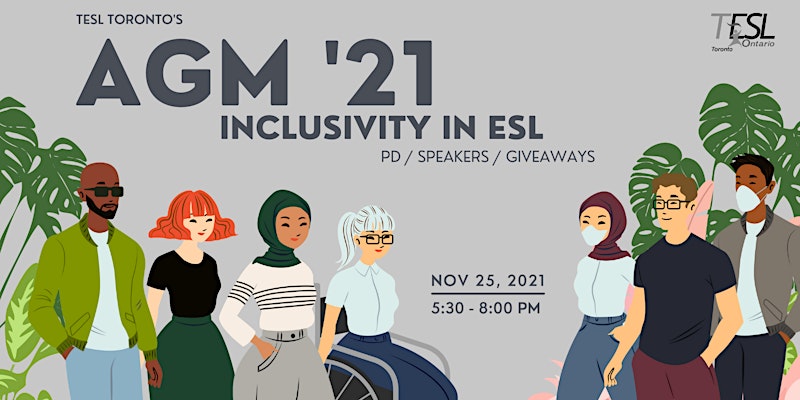 When: Thursday, November 25, 2021  5:30 - 8:00 pm

Event Description: We're back with our first event of the year! Join us in our AGM on November 25, 2021 5:30-8:00 PM. Our presenters include Maria Glass, Tyson Seburn, Jacinda Frazer, and Sarah Sinclair with our theme "Inclusivity in ESL". Don't miss this exciting event and get your tickets to see fellow teachers and friends!

Format: Online

Cost: $6.32 for members and non-members; FREE for students

Registration: https://www.eventbrite.com/e/annual-general-meeting-2021-inclusivity-in-...
 
---