Volunteering: What's in it for you?
Find out about the personal and professional benefits of volunteering your time and expertise with TESL Ontario and local TESL Affiliate Chapters  
Click here to view our Volunteer Information Brochure.
Affiliate Chapter Opportunities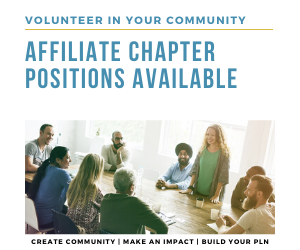 TESL Ontario Affiliate Chapters are always looking for new members to join their executives to fill key roles.
Affiliate Chapter Executive members are involved with developing a community of peers in your region, organizing professional development activities, and collaborating with TESL Ontario to ensure that key concerns are brought forward from your communities.
Volunteering with your local affiliate chapter executive has several benefits, including:
Excellent management and leadership experience
Professional Development (PD) credits toward your PD requirements for accredited membership renewal
Opportunity to develop an active community of peers in your region
Valuable networking opportunities to connect with your peers and build your personal learning network
The opportunity to make new friends and enjoy the camaraderie that is shared amongst a community of volunteers.
If you're interested in giving back to your local community, we encourage you to apply with your Affiliate Chapter today.
Working Committees
TESL Ontario has 6 working committees.  Members are asked to fill out an expression of interest form and send it to TESL Ontario for consideration.  If there are any committees with current openings you will be contacted.
Click here to access the Expression of Interest form and instructions.